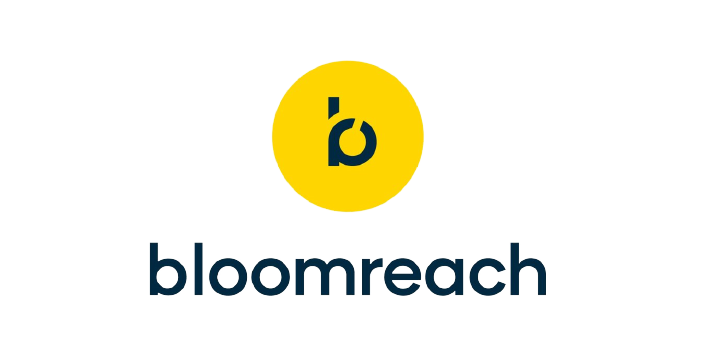 Bloomreach empowers more brands to
deliver personalised CX with launch of its
Salesforce Commerce Cloud cartridge
Bloomreach personalises the ecommerce experience. Its data engine unifies real-time customer and product data so businesses understand what customers really want.
By connecting that understanding to every channel, the ecommerce experience becomes limitless – reflecting a changing customer as they shop.
Amplified by the speed and scale of Loomi, Bloomreach's AI for ecommerce, this creates endless new paths to purchase, greater profitability, and fast business growth.
Bloomreach products include:
The company has multiple AI patents and serves 850+ global brands including Albertsons, Bosch, Puma, and Marks & Spencer.
The challenge
Through its suite of products, Bloomreach offers fast time-to-value in personalising customer experiences for ecommerce brands.
One of the main challenges was extending that fast time-to-value to a cartridge for Salesforce Commerce Cloud. Understanding that Commerce Cloud holds strong capabilities for mid-market and enterprise-level retailers, Bloomreach developed a Salesforce cartridge for implementation that set up a fast data exchange.
The goal was to lower integration costs and implementation time for Salesforce Commerce Cloud customers.
The approach
The first step in our cartridge development approach was to carry out an evaluation of the solution, conducting a technical audit and identifying areas of optimisation.
Fuse then managed the development, certification, and deployment of the Salesforce cartridge. Founded on current best practices, we created a technical design that fit the needs of Bloomreach and carried it through with end-to-end management that included reporting, dashboards, and steering meetings.
We ensured that the integration was sustainable through testing an exhaustive set of use cases before providing the Bloomreach team with documentation to ease adoption for prospective clients.
The results
Merchants can now be ready to deploy 20+ of Bloomreach's most popular plug and play use cases immediately

The connector cuts down integration time to 2 weeks

Faster time to value for merchants

Quicker sales cycles
Why did Bloomreach call on Fuse's expertise?
With a vision of sustained growth through a best-in-class integration process, Bloomreach sought out an integration partner with expertise in not only building Salesforce Commerce Cloud cartridges but also having a great reputation in the digital commerce space.
That profile fit perfectly with Fuse's capabilities and experience, which specialises in integration services for digital innovators.
"Fuse has a proven track record of integrations and they have been great to work with. We've been able to build the Salesforce cartridge to the highest standards, which enables our customers to integrate much faster and Bloomreach to not only accelerate our growth but also streamline our processes."

Chris Williams, 

Channel Partnerships Team Lead for UKI & France, 

Bloomreach

Dune London, the global footwear and accessories brand, partnered with Tryzens to implement Bloomreach
"We recently integrated Bloomreach into our technology stack using the Salesforce cartridge. The cartridge implementation was quick and seamless, giving us almost instant access to live purchase data in Bloomreach Engagement, our new customer data platform. By helping us craft more personalised and engaging digital experiences, we're already seeing the value of the integration, with strong boosts in customer satisfaction and conversions."
At Fuse, we work with technologies that span the broad reaches of the services landscape, from pioneering start-ups all the way through to global enterprise solutions.